Utica Schools and Churches
To learn more about the local Utica schools and churches, please contact them directly at the contact listed below.
Schools
Illinois Valley Community College
MISSION STATEMENT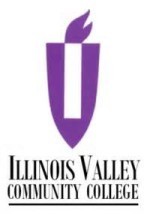 Illinois Valley Community College serves the needs of the learner and our diverse community by providing quality education, training and services that are accessible, affordable and promote lifelong learning.
VISION STATEMENT
Illinois Valley Community College strives to be a distinguished teaching and learning community. We lead by providing exceptional academic and career programs, culturally enriching experiences and economic development opportunities.
For information please visit our web-site at www.ivcc.edu or call 815-224-2720.
815 N. Orlando Smith Avenue
Oglesby, Illinois 61348
LaSalle-Peru Township High School
Mission Statement
The responsibility of L-P High School District #120 is educating all students to high standards of performance, in both curricular and co-curricular areas, in a safe and challenging environment that results in students demonstrating the skills, knowledge and values to become life-long learners and responsible citizens in a technologically changing world, through collaborative efforts of our schools, families and communities, while continuing the rich tradition of Cavalier Excellence!
541 Chartres Street
LaSalle, Illinois 61301
St. Bede Academy High School
Saint Bede Academy is a Catholic high school in the Benedictine tradition which endeavors to prepare students for college and for life by welcoming them into a community of learning permeated by Christian values.
As a college preparatory school, we ensure our students will be ready to continue their education. Currently, 100% of our students attend post-secondary schooling. Our average A.C.T. score in 2014 was 24.5. 17% of the senior class of 2014 were selected as Illinois State Scholars. 3 students from the class of 2014 was a National Merit Scholar participant. An amazing 98% of St. Bede students participate in extra-curricular activities. Our objective is to keep students busy! Every experience is a life lesson. The more they do, the more they learn.
The academic environment at St. Bede encourages students to excel, both in and outside of the classroom. We commit to having graduates leave the Academy ready, both spiritually and academically, for life in the real world.
Route 6 West
Peru, Illinois 61354
Waltham Community Consolidated Elementary School District #185
Waltham 185: K-8 Elementary School Facility
Address: 2902 Illinois Route 178, Utica, IL  61373
Phone Number: 815-667-4417
Fax Number: 815-667-4462
Office Hours: 7:30 AM – 4:00 pm
Mrs. Kristine Eager, Superintendent
​​

[email protected]

Mrs. Melanie Lukacsy, Principal


[email protected]
Churches
St. Mary's Parish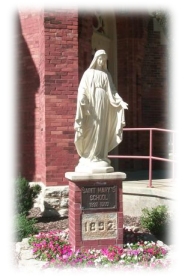 Roman Catholic Church
303 Division Street
Utica, Illinois 61373
Utica Baptist Church
Baptist Church (G.A.R.B.C.)
Sunday School…9:30am
Sunday Morning Service…10:30am
Sunday Evening Service…6:00pm
Pastor Lloyd Johnson
Phone#: 815-643-2181 or Cell#: 815-878-2284
211 E. Church Street
Utica, Illinois 61373
Waltham Presbyterian Church
Waltham is a group of believers who place a great deal of emphasis upon mission. We take part in Habitat for Humanity, Public Action to Deliver Shelter, Illinois Valley Food Pantry and various other local projects.
809 N. 3450th Road
Utica, Illinois 61373